Thanakorn Kaewplik(MOS)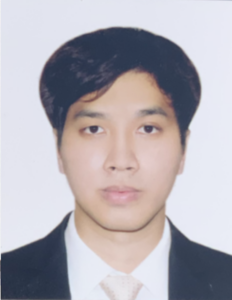 Name: Thanakorn Kaewplik
Nickname: MOS
Nationality: Thai
Language: Thai, English
Education / Work experience: 

Graduated Bachelor's degree in Computer Engineering from Chiang Mai University, Thailand
Software Engineer in LITIC Company (Software house).

Hobbies: Badminton
Introduction of Thai culture

Thailand is a country in South East Asia.
The greeting word is "Sawadee krab/ka". (krab for men and ka for women)
There are several favorite cultures for me that I would like to introduce to you
Night markets

the markets that happened during the night and a lot of local stuff are sold including foods and goods, moreover, there might be some performances on the streetside, you can see through Thai culture from them.
Local food such as fried insects can be found in these markets.
I really like to walk in this market with my friends.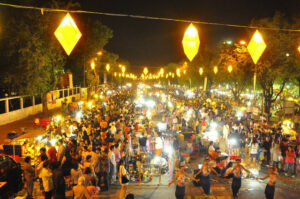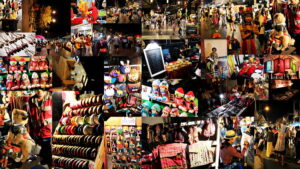 Songkran Festival (Water festival)

This festival is held for 3 days every summer, people get back to their hometowns, to see their family and pay respect to their elders by washing their hands with water gently.
On the other hand, young people around the country are expected to be splashed by water, so please be aware of getting wet during this period in Thailand.
This is my favorite festival in Thailand.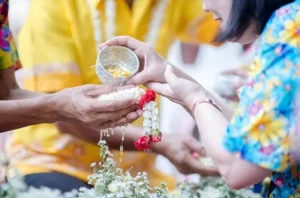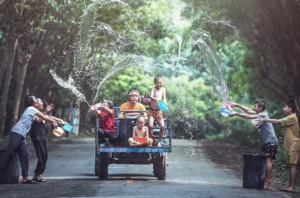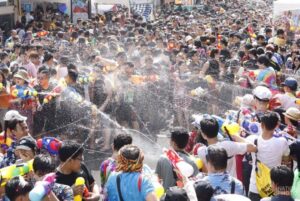 Loy Krathong

This festival is held on a full moon night once a year. it is a celebration of gods that ancient people believe in and continues to these days.
"Kom Loy" is launched to the sky like rockets.
"Krathong" is released into the river.
There are parades in some provinces such as Chiang Mai to show their "Krathong" as a Contest.
This festival is very beautiful.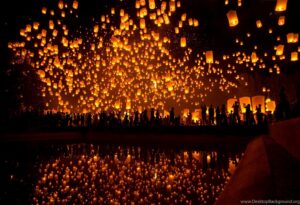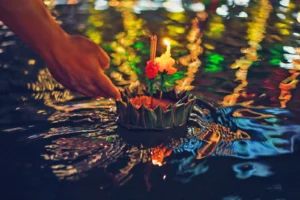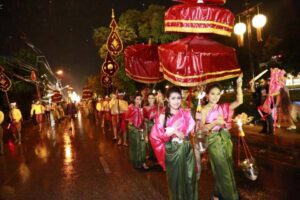 There is still a lot of Thai cultures that I could share with you!